As Seen In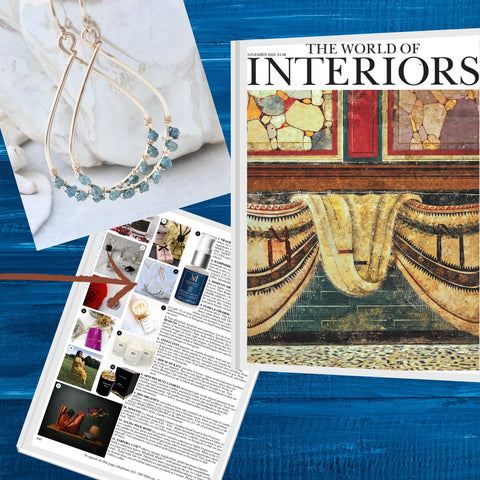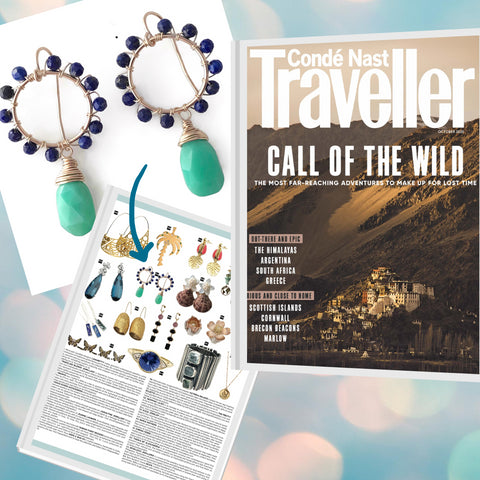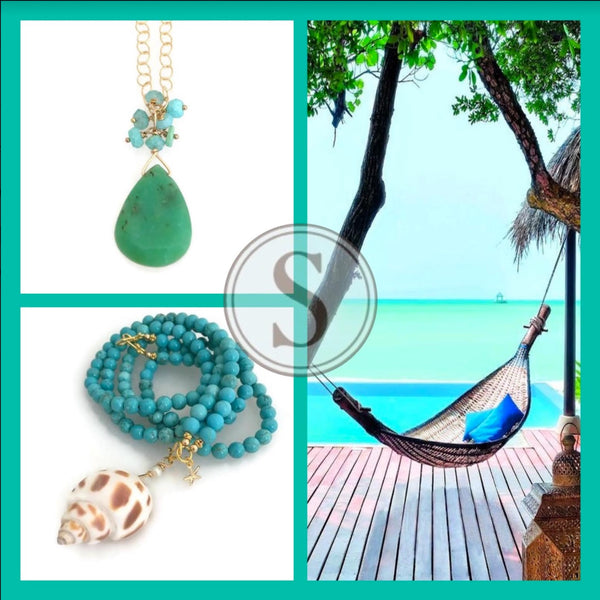 Sign up to our 'Jet Set' list
Click the button below to get on the VIP list & be the first to shop new designs, exclusives sales & receive awesome content!
*I will never share your information with anyone.
Sign Me Up!
Testimonials
"The Petal Power Hoop Earrings are beautiful! Sabina is a true artist and makes each piece with great care and attention to detail. Love them!"

Hillary M.
"Gorgeous! I LOVE these earrings! They look even better in person and I'll be wearing them frequently. Thank you Sabina your jewelry is beautiful"

Susan S.
"A gem of a gift to myself! These beauties are so whimsical - I love the colors of the sea! Perfect for an occasion that calls for something extra special. So impressed with Sabina's designs! And the packaging makes for a great gift to someone special."

Elizabeth B
"I have bought many pieces of jewelry from Sabina over the last five years or so. I keep coming back for more. Her jewelry is unique and beautiful. This necklace was the perfect gift and the person who received it absolutely loves it."

Terri O.
"Outstanding, Sabina is not only a talented designer but has exceptional professional skills. She worked with me to provide this necklace as gift to a group with a great turn around in production and delivery. It is a beautiful gift that I am excited to share with a special group of women." 

Wilton Field Hockey Association
"Great Product, Wonderful Person, Best Service.  First, Sabina's jewelry is beautifully crafted and of very high quality. Second, my experience with her was wonderful - she was so responsive, helpful, and flexible around my timeline and needs. I wish every business owner would care for their customers as she does. "

Cyrus B.
" Well-made, quality earrings that are pretty and perfect.  Sabina was lovely and her designs and jewelry are high quality and beautiful.  I have very sensitive ears so clearly she is using materials that don't react to skin negatively... reflected in the price but worth it.  I bought the ruby earrings to match a necklace I have and the earrings look great alone or with the necklace.  I couldn't be happier."

Nancy B.
"Beautiful NecklaceI bought this for my daughter's birthday. I'm sure she's going to love it; it's so beautiful! It was hard to pick from all the wonderful selections, but I think this one will do the trick. Can't wait to buy other pieces!"

Tomris T.
 "I have been wearing Sabina's jewellery for several years now and Sabina Furst Designs is my go-to resource for beautiful, individually designed and handcrafted jewellery.  Her individually created pieces are classically on trend and make every outfit special.  When I buy her jewellery I know I'm guaranteed a great quality unique piece of jewellery, and am always receiving compliments wherever I go.  The Organic Circle Necklace is my particular favourite which I have in every colour."

Julia F.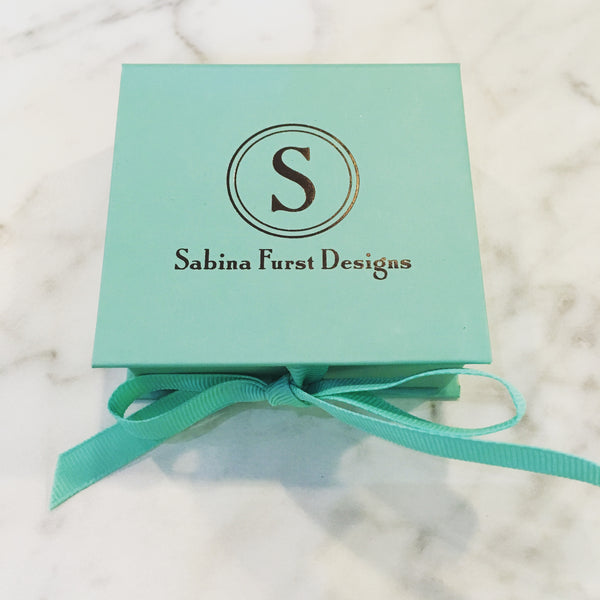 Your jewelry arrives in this gift box
Our custom turquoise grosgrain ribbon boxes come with a white velvet pad insert to safely hold your jewelry.
'Wear' do you dream of going?
As Seen In